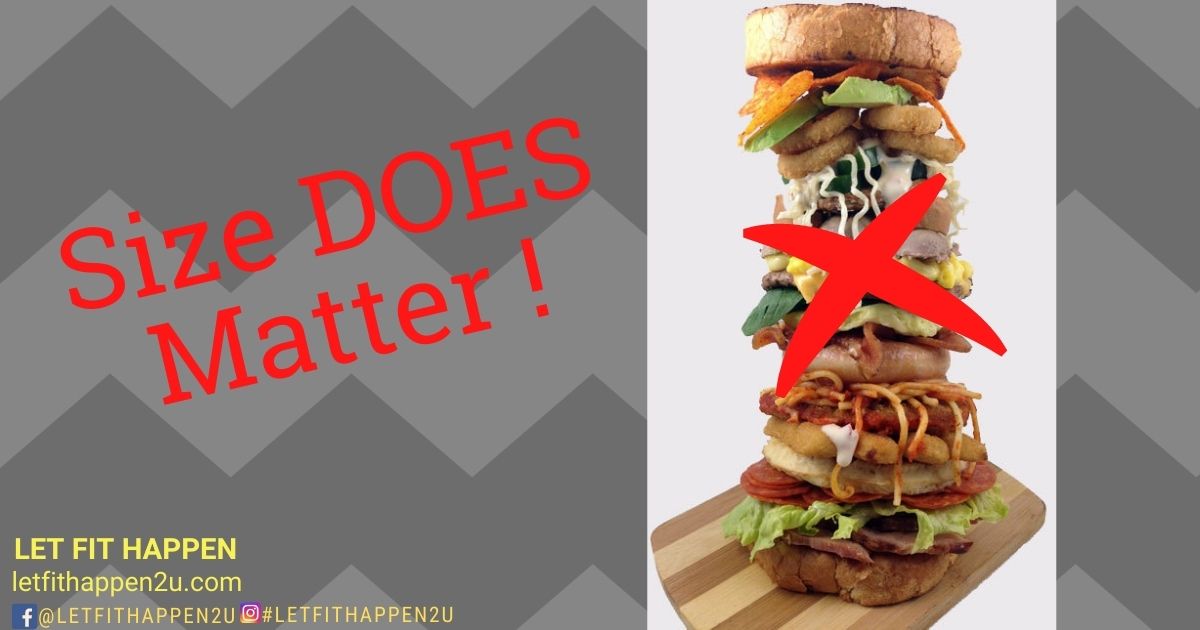 Want to slim down? Then eating healthy foods in sensible portions is important. But what are "healthy foods" and what does a 1-oz serving of healthy nuts look like?
Below are some images to help you visualize what "healthy foods" are and what "sensible" portions looks like.
I know it's hard (for me too) but…if you want to lose body fat and get healthier, you have to control your portions AND avoid the yummy but not-so-healthy processed foods (aka fries, chips, cookies, candy, etc…). Keep them out of your kitchen and off your plate. Or at least put them out of sight, WAY back in the pantry (and reach back in there on occasion only).
Stay healthy ya'll!
Print and put on the frig! Size Matters (pdf)
I'D LOVE TO HEAR FROM YOU!
Leave me a comment below. It would really make my day!
You can also follow me on Facebook and on Instagram.