Eat better, move more... feel GREAT!
*New group starting soon!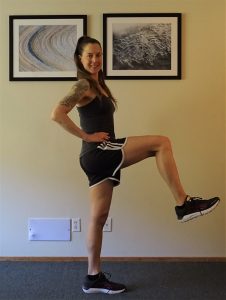 This WOMEN-ONLY program is specifically designed to help you eat better and move more so you can be the BEST version of… YOU! 
By providing you with:

NUTRITION guidance

Short AT-HOME workouts 

MOTIVATION, ACCOUNTABILTY & SUPPORT
…you WILL get your ENERGY back, get your HORMONES back into balance and LOSE weight & KEEP IT OFF!
*This is NOT a diet program! This is a program to help you live a healthier lifestyle.🙏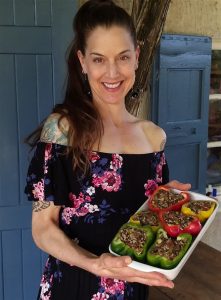 What my clients are saying...
"Before starting the 12-Week Program, I'd lost the energy I used to have. Now I'm walking and exercising regularly and… I've LOST OVER 20 lbs. and MANY inches off of my body, and I'm DOWN a shirt and pant size! Tannika has shown me how to incorporate healthy food into my life that is DELICIOUS and EASY-to-MAKE. She encourages you and keeps you accountable. This program gets two enthusiastic THUMBS UP from me!"
"Tannika's 12-Week Program was fun, rewarding, and educational regarding eating habits and exercise methods. Tannika keeps you motivated and is always there for YOU, whether it's to provide new food/recipe ideas or to add exercise modifications due to a bad knee or so you can do some extra work on a certain part of your body. I've lost 30 lbs. and TONS of inches all over my body! I succeeded because Tannika and the group of participants helped me stay motivated every day and because Tannika made it easy to turn my diet around to eat healthy while STILL enjoying my favorite foods!"
I've tried MANY other programs over the years and lost ZERO weight. Tannika's 12-Week Program is easy-to-follow so fit easily into my very busy life. Having her track my workouts and food choices, along with the comradery of the group, really helped me FINALLY be successful. I lost 20 pounds, 6.5 inches from my hips and 8.5 inches from my belly! I also got my blood sugar into normal range and no longer need insulin to manage my type 2 diabetes!! And I'm applying what I learned during the program and continuing to lose weight and climb mountains!"
What to expect:

NUTRITION GUIDANCE so you can make healthy food choices that help you lose weight WITHOUT giving up the foods you love (NO restrictive dieting here!). 

short, joint-friendly WORKOUTS you can do AT-HOME so you can burn MORE calories in LESS time. 

WEEKLY CHECK-IN CALLS to keep you ACCOUNTABLE.

GROUP SUPPORT to keep you ACCOUNTABLE & INSPIRED…and

24/7 ACCESS TO ME for PERSONAL SUPPORT and MOTIVATION when you need it most!
By the end of this program, you WILL feel energized, lose weight and... keep it off!
*and DON'T worry, you can still eat pizza and drink wine.🍕🍷
Contact me to find out more!