Does Strength Training = Bulk?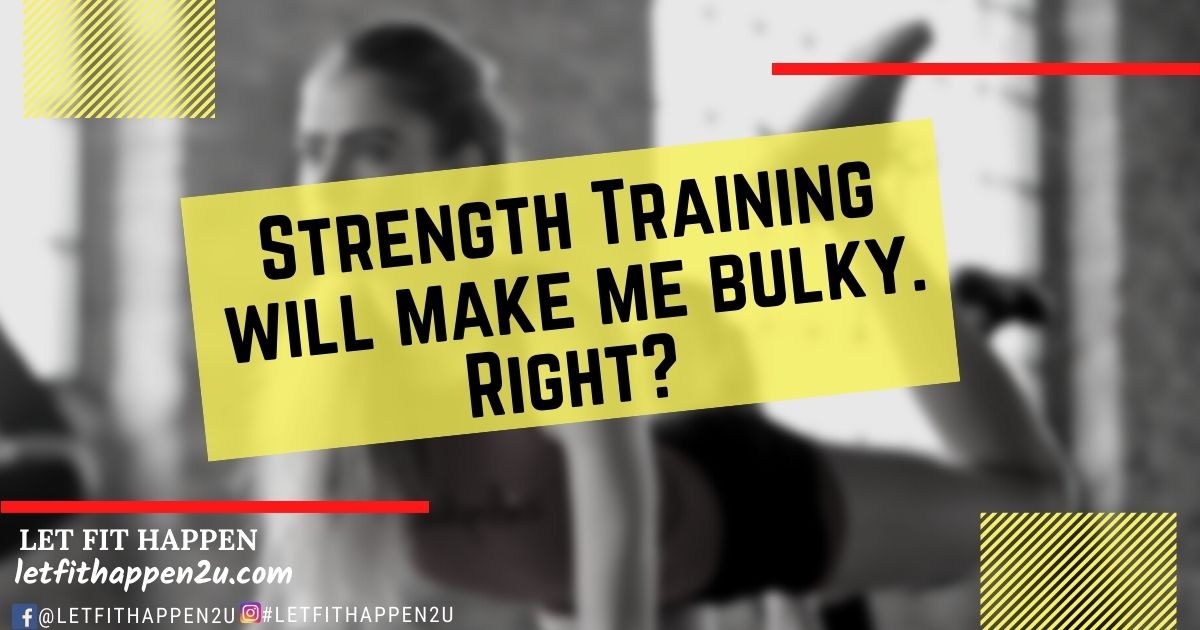 "I'm worried if I strength train, I'll get bulky."
This is a concern I hear regularly from my female clients who are new to strength training.
But the answer is….NO!!!
LADIES, we'd have to do a lot of very focused training lifting very heavy weights and follow a specialized eating plan before we'd be ready to enter the next Ms. Olympia contest.
What you WILL get by strength training (using body weight or hand weights) is…TONED!
AND… in addition to getting toned and stronger, you'll:
Improve your bone density
Increase your resting metabolism (aka
BURN MORE FAT
while chillin!)
Reduce your risk of chronic disease and more (READ my
Top 5 Reasons to Strength Train)
And…feel like a
TOTAL BAD-ASS!
After all, you want to be trim and strong, not trim and weak!
So, strength train away!
Stay healthy y'all.
I'D LOVE TO HEAR FROM YOU!
Leave me a comment below. It would really make my day!
You can also follow me on Facebook and on Instagram.