T's Ginger Apple Banana Oatmeal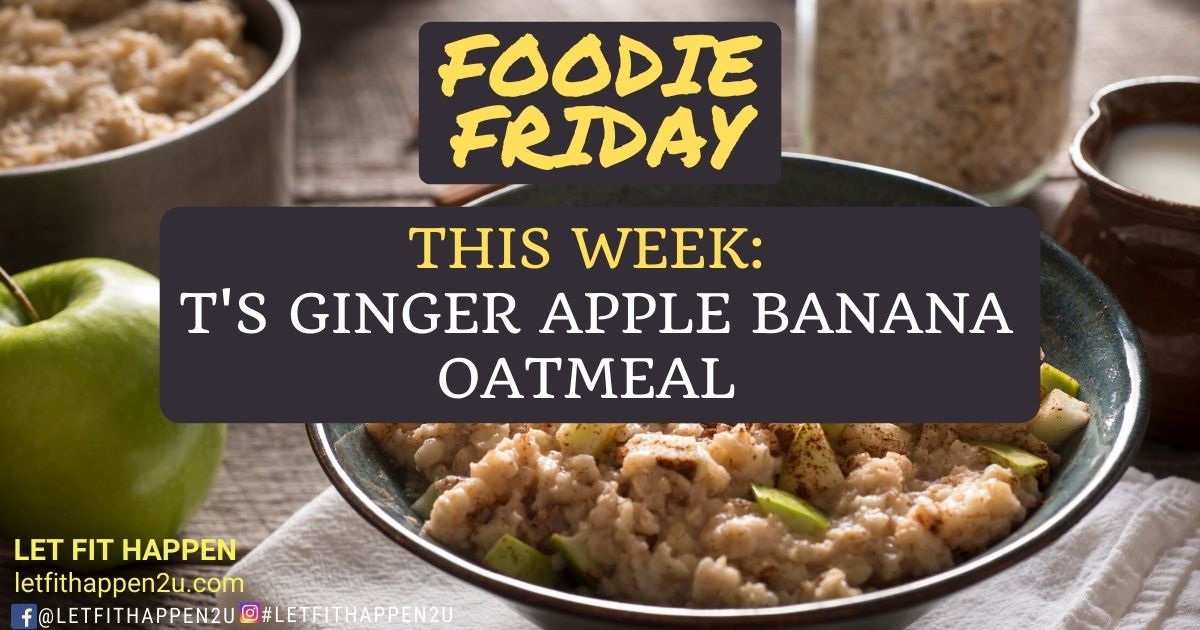 Easy, delicious recipes I've tried that you should try too.
This week: T's Ginger Apple Banana Oatmeal (from me!)
I know oatmeal isn't for everyone. BUT….give my ginger/fruit-loaded version a try and you might become a fan.
For me, oatmeal is the perfect way to start the day. It's hearty and healthy, and especially in these cooler months, it warms the belly.
Of course oatmeal by itself is not so exciting. But add your favorite fruits and spicy fresh ginger and…it's the perfect quick, delicious, plant-based breakfast!
You can use your favorite fresh or frozen fruits and add a little agave or honey to make it a bit sweeter. Then top it with a handful of your favorite nuts or seeds for a little crunch and…YUM!
Bon appétit!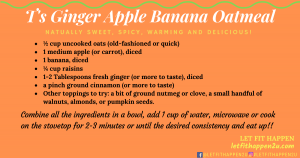 I'D LOVE TO HEAR FROM YOU!
Leave me a comment below. It would really make my day!
You can also follow me on Facebook and on Instagram.