Welcome to your 12-Week Program!
Over the next 12 weeks, you will learn how to eat well and move your body so you can lose weight, get stronger and feel more energized!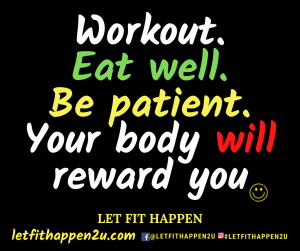 Course Features
Workouts

100

Quizzes

0

Duration

50 hours

Skill level

All levels

Language

English

Students

3

Assessments

Yes
Please watch these short videos BEFORE starting the program. It'll take about 30 minutes in total.

Some of T's Favorite, Easy-to-Make Recipes

Week 1 - How to Lose Weight, Why Exercise & Finding Your WHY

Week 2 - Food Labels - Part 1 & Goal Setting

Week 3 - Food Labels - Part 2 & Macros (carbs, fat, protein)

Week 4 - Serving/Portion Sizes; Meal Prep & Planning

Week 5 - Staying Motivated; Revisit Your WHY

Week 6 - Mindful Eating/Mindless Snacking

Week 7 - The Sleep-Stress-Weight Connection

Week 8 - Eating Healthy Away From Home

Week 9 - Foods that Fight Disease

Week 10 - The Power of Self-Talk

Week 11 - The Power of Food-Talk

Week 12 - Building a Healthy Lifestyle; Losing Weight & Keeping it off

Program Wrap-Up, Review & Next Steps

"Motivation is what gets you started. Habit is what keeps you going" Let's keep the momentum going… together!